The workshop will take place in two parts
Online theoretical training on ecological transition
March 10th to July 7th
80 hours of lessons
taught by 21 internationally renowned experts
4 credits ECTS
Practical part, on an authentic Geneva site
(possibility to participate online)
July 11th to 22nd
2 weeks of teamwork, with the Canton of Geneva
4 credits ECTS
Conference dates are subject to change.

In case of absence during an online course, the video will be available the next day.

If you wish to follow only certain courses of the Masterclass, please visit the page get.braillard.ch
Introduction: The challenge of the transition project
Thursday, March 10th | 3-5 pm CET
Introduction to the workshop
What went wrong in the previous decades? How did we arrive at this unprecedented climate change emergency? What was, is and will be the role of the disciplines of spatial transformation (architecture, urban planning, landscape design) and related disciplines (environmental engineering, sociology, economics, etc.) in the project of the Ecological Transition. An introduction to the civilisational challenges that lie ahead.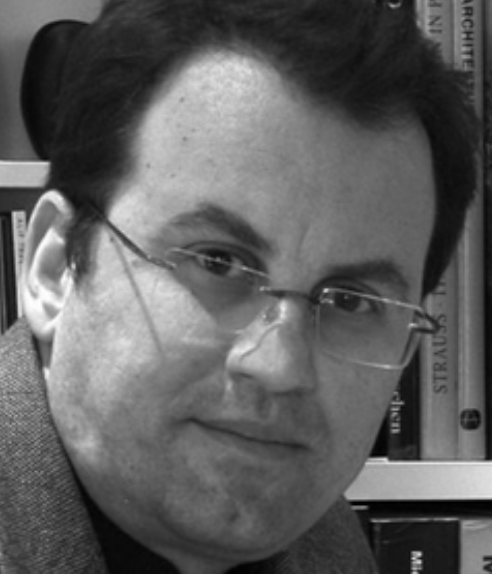 Thursday, march 10th | 5pm-7pm CET
Innovation and ecological transition in complex systems: the example of energy transition
As a positive and optimistic introduction to the Transition Workshop, this intervention will demonstrate the capacity of the design disciplines both to understand the climatic urgency and to respond to via technical, conceptual and organizational innovation.
Wednesday 16th march | 9am-1pm CET
The urgency of ecological transition

The idea is to provide an overview of global challenges with three main entries: climate change, the collapse of biodiversity, especially arthropods, and a state of resources with some key benchmarks. We will also address the democratic, social and cultural context within which responses to the challenges must be constructed.
We will then sketch out some possible solutions by focusing on three main axes: the economy with the idea of permacircularity, democratic institutions, and finally the cultural shift that is currently taking place.
Wednesday 23rd march | 3pm-7pm CET
Geopolitics in the Age of the Anthropocene
Our entry into the Anthropocene, this new geological epoch which follows the Holocene, and in which humans are the main forces of change on the planet, requires a profound renewal of the social sciences, and geopolitics is primarily concerned by this revolution. It is now becoming impossible to distinguish between the Earth and the world, which would only be the political and social organization of the planet. For a long time, environmental issues were kept out of politics: the Earth was ruled by physical and biological laws, while the world was ruled by political and economic laws. This separation has notably led to the current ecological crisis, which has made many geologists say that we have now changed geological epochs. In the Anthropocene, the laws of nature overtook those of human history and geography. And this transformation of human relations with the Earth requires, in order to think about this new Earth, to invent a new geopolitics, or – to use an expression of Bruno Latour – a Gaïapolitics: literally, an Earth policy.
Thursday 24th march | 4pm - 8pm CET
The design of architecture, neighbourhoods, cities and regions is wired wrong today. Ostensibly designed to be our habitat, ironically, it serves to destroy the habitability of this planet. Once providing shelter, protection, time management and cultural meaning – its role has now shrunk into a small segment in the global resource exploitation and economic value adding' chain. Worse, it was and largely still is at once result and source of the massive fossil fuel dependency that grips our planet and weakens its very ability to support life.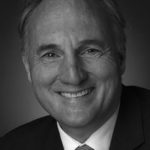 Thursday 31st march | 2pm - 6pm CET
Slow down first: the built world as the key to a thriving planet
Our economies are doing Bernie Madoff pyramid schemes with the planet (we are taking the resources of the future to pay for the present). As a result, humanity's demand on nature today exceeds what Earth can replenish, eroding our natural capital and jeopardizing future regeneration of resources. Like any such system, this one, if not followed, can only lead to collapse. Such a catastrophe would destroy much of the progress of mankind.
To avoid pyramid schemes and manage assets, you need solid accounting. This is the goal of Mathis and the Global Footprint Network, which he founded. They are reacting to reverse these trends by exposing the ecological pyramid system. As today's decisions, especially in infrastructure, shape our future, their work focuses on changing the decision-making process to create a world where all can thrive within the means of our planet (" prosperity of one planet "). The challenge is to help decision-makers recognize that decisions in tune with the physical reality of our planet produce better results for themselves (and for the world). Their holistic approach to accounting for resources allows countries, cities and businesses to weigh their demands on nature against the regenerative capacity of Earth's ecosystems or their own land. The results show how resource deficits undermine success and how resource security becomes a critical and enabling factor for prosperity. The work also involves developing empowering psychological approaches and effective storytelling designed to form a common understanding that promoting sustainability is necessary for its own success. In other words, decision-makers are in fact "their skin on the billiards". Motivating and actionable case examples of entities gaining in efficiency by embracing the reality of a single planet produce a sense of possibility and generate measurable results.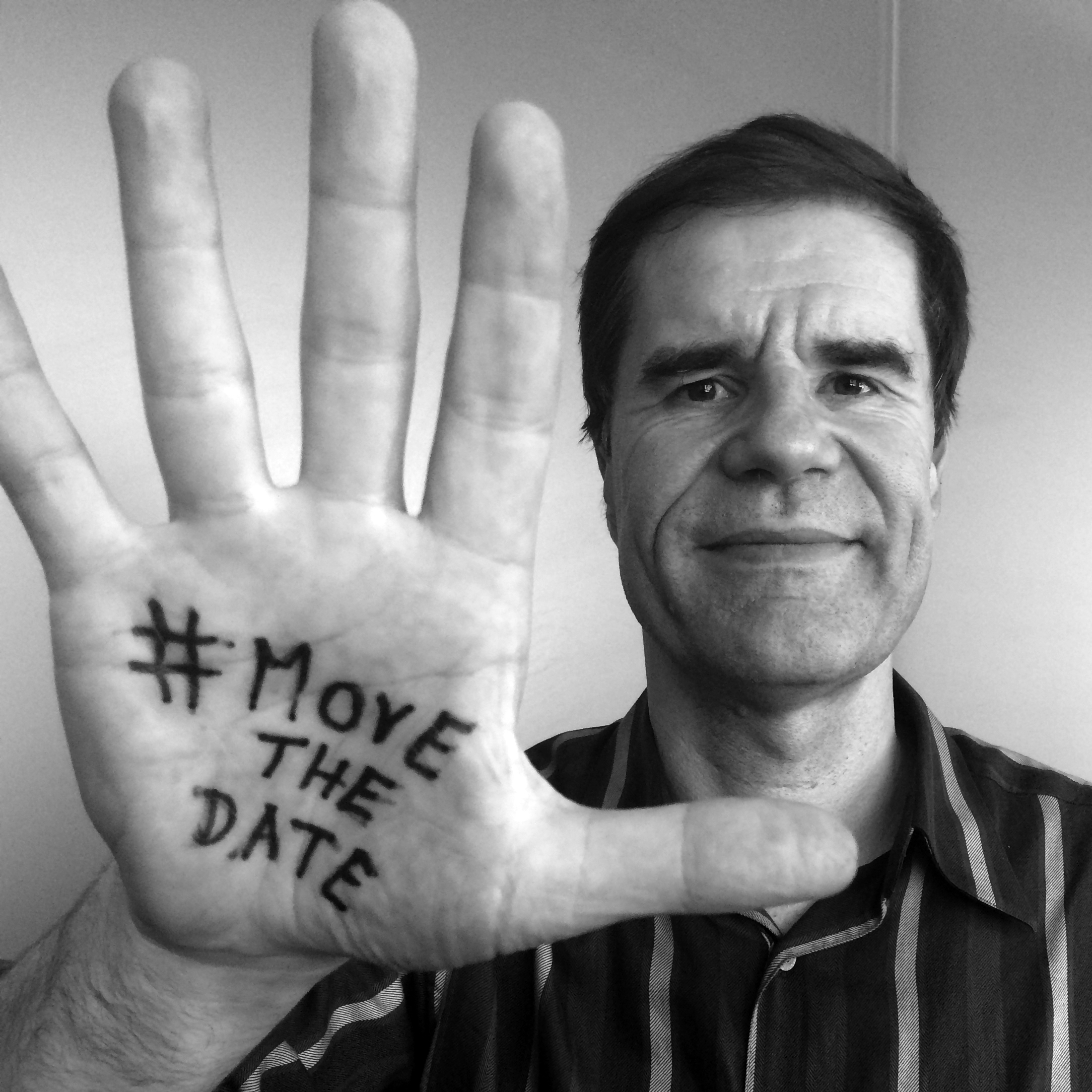 Thursday, April 7th | 5-7pm CET
Review session of the introductory part of the Theory Masterclass
thursday 14th april | 2pm-6pm CET
Anthony Lehmann, Dpt. Forel for Environmental and Aquatic Sciences, enviroSPACE, University of Geneva
From Ecosystem Services to Sustainable Development
In this course, we explore the evolution of the concept of Ecosystem Services highlighted in the 2005 UN report entitled "Millennium Ecosystem Assessment" which led to the creation of the Intergovernmental Platform on Biodiversity and Ecosystem Services (IPBES) ten years later. We will analyse the data and tools used to quantify and map these services, and we will examine the limitations of this approach when addressing Sustainable Development Goals (SDGs). This reflection will lead us to the concept of the Nexus formed by the different SDGs and their dependence on services provided by nature.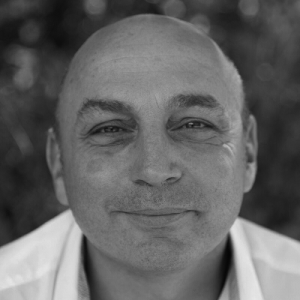 Wednesday 20th april | 2pm-6pm CET
Pierre Hollmuller, Physicist, scientific assistant, Institute for Environmental Sciences, University of Geneva
Energy systems: from resource to use, challenges and opportunities
Energy is omnipresent, in the form of the most various demands, which can be satisfied from diverse resources, through a myriad of transformers allowing extraction, transport, storage and adaptation to the desired use. During this conference we will present the basic concepts and challenges for understanding the energy system as a whole, with a focus on the domain of buildings (which represents a good 40% of the demand of our societies). Within this framework, we will discuss the challenges related to renewable energies (decarbonization) as well as the decrease in demand (efficiency, sobriety).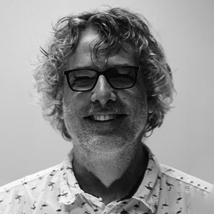 Wednesday 27 april | 2pm-6pm CET
Urban metabolism: a tool for urban transitions
Cities are perhaps the most complex human invention. They are the arena where social, economic, environmental, cultural and political challenges collide. To navigate through this complexity, urban metabolism offers a prism through which the interconnections between these challenges can be explored, understood and analyzed in order to propose transition strategies. In this seminar, the origins of this concept will be presented as well as how it is currently used in academia, policy making and practice. In addition, practical tools for the metabolic analysis of territories will be presented in order to better understand how to reduce their environmental footprint.
Thursday 28th april | 2pm-6pm CET
Practical advice for incorporating biodiversity and climate into projects and plans
In this lecture we will cover different approaches to ensuring that biodiversity and climate related concerns are integrated into projects and plans. First, we will discuss theoretical notions such as negative externalities and telescoping that are particularly relevant in developed cities such as Geneva. Then, we will cover different visions of sustainability, existing targets (for both climate and biodiversity), possible pathways to reach these targets, and indicators that measure progress. Finally, we look at existing tools that can mainstream biodiversity and ecosystem services.
Thursday 12th may | 2pm-6pm CET
The Swiss Data Cube is a new digital technology for efficiently organizing Earth observation data (in particular satellite data) by gathering all satellite images in space and time for a given period and a specific region. Switzerland is the second country in the world to have a "data cube" after Australia. There are numerous possibilities for analyzing this standardized data and for applications, particularly in monitoring the evolution of the territory in order to anticipate the future. In addition, the algorithms developed on this platform are shared and can be reused for various projects. In this presentation, we will explain how this technology is used to help decision-makers better understand environmental issues (and in particular the impacts of climate change) . Thus ideally descision-makers can make decisions based on evidence.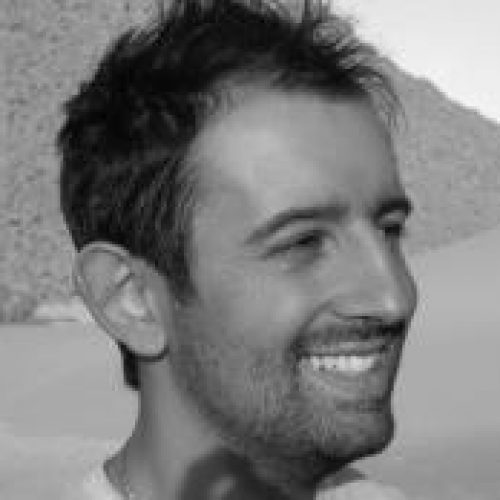 wednesday 18th may | 9am-1pm CET
The parameters of natural solutions

The confrontation with the climate emergency and with the project of a zero-carbon society requires a multiple approach, both highly technological and very attentive to the lessons that nature has to offer. This intervention will focus on a precise and imaginative understanding of the tricks, tools and methods that systematic observation of biological systems can reveal to us.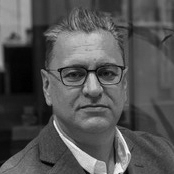 Tuesday 24th may | 5pm-7pm CET
Review session for the second part of the Theory Masterclass
Wednesday 25st may | 5pm-7pm CET
Dirk Sijmons, landscape architect
Citizenship in the Antropocene
Mobilis in Mobile is a lecture about the question how we find guiding principles for policy and design with the wicked environmental problems of the Anthropocene. Four different worldviews, and the way they influence the perspectives for action. Next to these worldview the lecture also deals with the professional niches we could choose. Combining these two formative elements offers at least sixteen different positions a reflective practitioner could use to confront the challenges of the Age of Mankind.
Tuesday 31st may | 2pm - 6pm CET
Tobias Brosch, Consumer Decision and Sustainable Behavior Lab, Department of Psychology, University of Geneva
Behavioral perspectives for sustainable action: Psychological barriers and levers
Developing a more sustainable way of life is one of the most urgent tasks facing our planet and its inhabitants. While the majority of people are now aware of such issues, such as climate change or biodiversity loss, too little is being done to translate this knowledge into concrete and sustainable action. To promote the necessary behavior changes, research is studying the determinants of sustainable behavior, and policymakers have started to apply behavioral knowledge to develop new intervention strategies. In this presentation, we will discuss the most recent psychological knowledge about the factors that can motivate people to take sustainable actions or that can hinder those actions. Different intervention strategies aimed at promoting sustainable action, such as information provision, motivational approaches and "nudges" will be presented and discussed.
Wednesday 1st June | 4pm-6pm CET
Personal transformation and creating change for real-world transition
part 1
How do I facilitate change? Transform myself, my community, my workplace to make the transition happen. This presentation gives an overview and insight into purpose led change and the approaches that can be employed in different contexts. Provides also overview of frameworks that and norms that can be used to structure change such as the 17 Sustainable Development Goals, ESG investment frameworks; and International Standards (ISOs).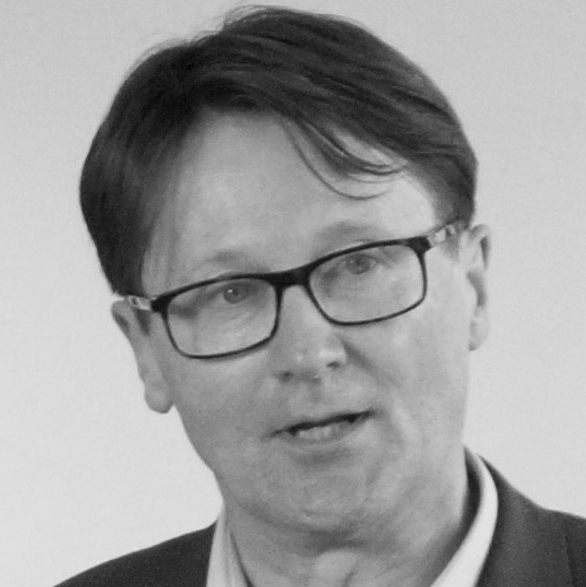 thursday 2nd June | 9am-11am CET
The economics of ecological transition
part 2
Growth vs.
The economy of borders;
What is the green economy or the circular economy?
Carbon Emissions Trading?
Public spending vs.
Privatisation?
Short-term benefits vs. long-term benefits?
Compromises and optimizations?
Allocation of resources to maximize alternative benefits linked to the focus on productivity and GDP, for example: welfare?
And finally, what is the inherent obsolescence of goods for consumption (This is a parametric topic – the student gets a brief overview of public policy dilemmas).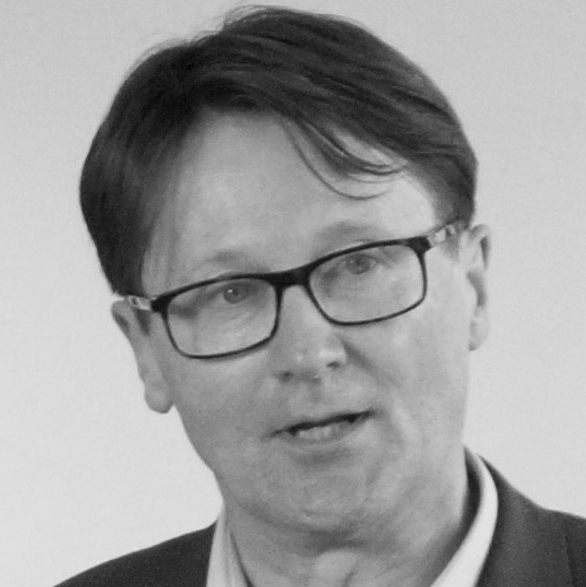 Thursday 2nd june | 4pm-6pm CET
The Role of Social Capital in the Incubation of New Ventures: Cambridge (UK) Experience
Developing entrepreneurial mindsets and skills among researchers and scientists is crucial for innovation in contributing to society and economy. This session will share Cambridge experience, especially the role of social capital in the co-creation of new ideas and ventures in the Cambridge Cluster, Europe's largest Technology Cluster. This will also discuss our experience at Impulse Entrepreneurship Programme, University of Cambridge in training the researchers and creative talents with growth mindsets helping them explore their passion in creativity  and science, explore their clever ideas and execute them successfully.
Tuesday 7th june | 5pm-7pm CET
Coordination session about the third part of the Theory Masterclass.
thursday 9 june | 2pm-6pm CET
Design for Planetary Deep Decarbonization
Our quest is the establishment of a design culture that has the healing, sustenance of the planet's life support capacity as its very aim. This vision is still Utopian to some, but has become reality for many others. The four enabling realms of regenerative design, technology, finance and planning inform this intensive session – crafting our collective habitat while working to support planetary habitability.
This session encompasses all 17 Sustainable Development Goals, and pursues RCP 0 and SSP 1. These are the hallmarks of the Liechtenstein Institute for Strategic Development's teaching and practice: www.eurisd.de; www.eurisd.org; www.uet2.com.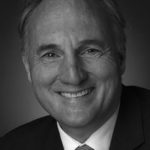 Wednesday 15th June | 3pm-5pm CET
Paola Viganò, urban planner, director of Habitat Research Center, EPFL
The ecological transition of the horizontal metropolis. The Greater Geneva case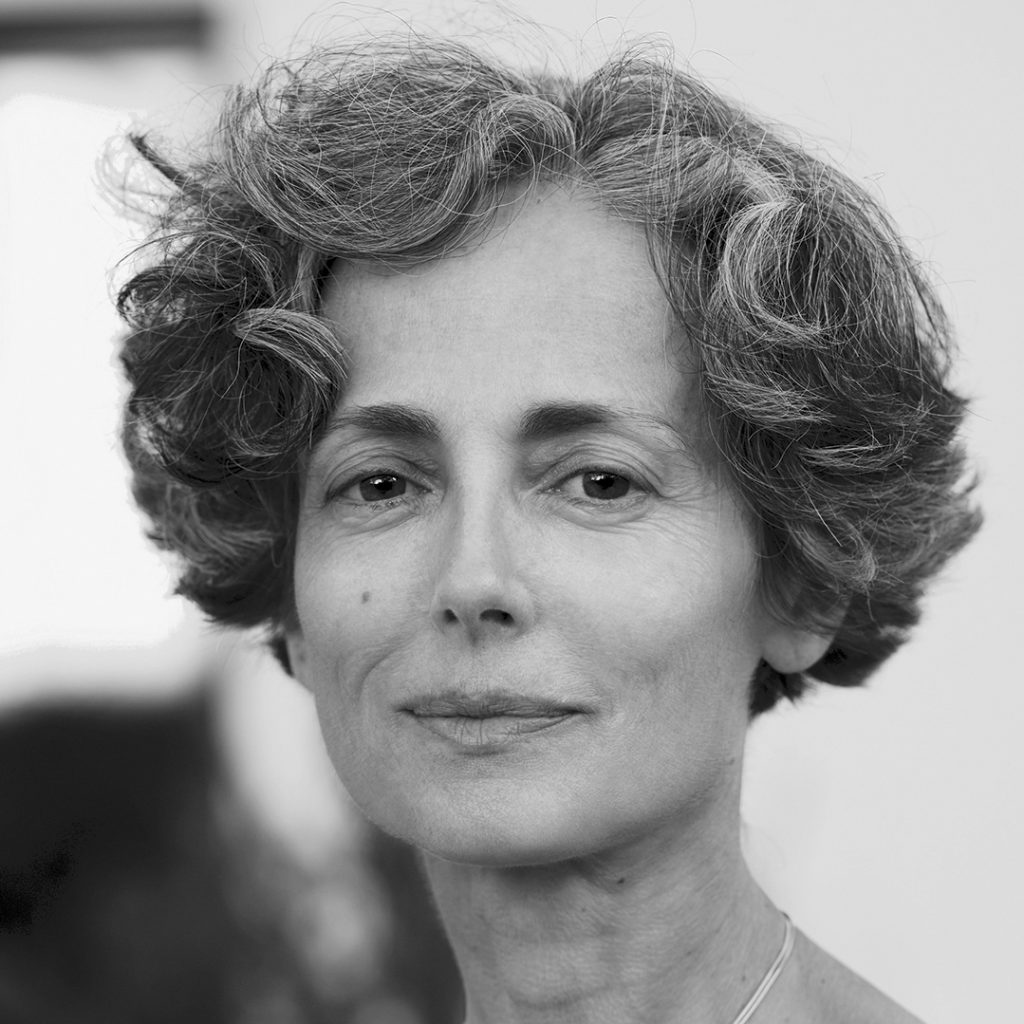 Wednesday 15th June | 5pm-7pm CET
The climate crisis and the drastic loss of biodiversity are the most serious problems of our time. The construction industry is responsible for a major part of the man-made climate change. For us, as architects, this means that we have the possibility, and even the obligation, to make a difference for the future generations by changing our
practices. Sustainability has to become an important criteria in the everyday decision-making of architects. This results in completely new draft and design concepts.
thursday 30th June | 5pm-7pm CET
Design in the Age of Emergency
In the effort to produce a decarbonising city, the use of grey energy integrated into the material already used to build it is an indispensable method. We will see how this challenge can be approached through examples leading to the design of a new construction economy.
Thursday 30th june| 5pm-7pm CET
Build for more with less – and without emissions
Nowadays it is more important than ever to show the way towards zero carbon construction against the glossy image of global architecture and life. To avoid a catastrophic increase of consumption of resources and materials for the western living standard and the consequent catastrophic increase of the average temperatures, a new economic, lighter and smarter way of building should be invented. The course presents some of these inventive and forward-looking projects.
Wednesday 6th july | 2pm-4pm CET
"Green" metropolises, a crazy hope?
CO2 emissions, resource consumption, urban sprawl: the "making" of cities is largely unsustainable. How to "re-register" cities within planetary boundaries? Densification carries its share of constraints; eco-construction has its limits, especially in biomaterials; Smart cities do not enhance the metabolic balance of cities, faced with the risks of rebound effects and the impact of digital devices. Even ultra-technologized, even "renatured", metropolises run the risk of never being either neutral (in terms of carbon) or "green".
It is the lever of building less, before that of building better, that we will have to activate: by exploiting all the potential of the existing heritage, by rehabilitating, by making the city adaptable to the profound changes to come; but also by revisiting in depth the planning of the territory, the distribution of populations, services and jobs. Metropolises should no longer attract and grow, but spread out to medium-sized towns, bourgs and villages.
thursday 7th july | 2pm-5pm CET
Final coordination session.
thursday 7th Juny | 5pm-6pm CET
Winy Maas, architect, founder & partner of MVRDV architecture agency, Rotterdam
Towards Ecotopia: how urbanism can lead to a carbon positive world
In this era of climate change, we need hope and action. Urbanism can show solutions for replacing our fossil fueled world into carbon positive and more locally oriented regions. In Luxembourg in Transition we discovered how the beauty of countryside can become future, how a new spirit in villages, plains and valleys the countryside can change and become carbon positive. Can the approach for Luxembourg become a template for Europe?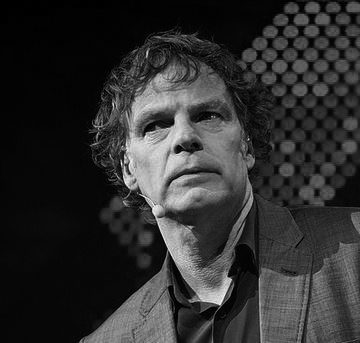 DESIGN WORKSHOP
Practical part, on-site
With the presence of tutors:
● Presentation of the project
Constitution of teams and Teamwork
Teamwork
+
Intermediate presentation

Final jury
+
End of workshop party